Get ready for our Easter special!
When? Every day we are open from the 1/April till the 16/April from 10.00-14.00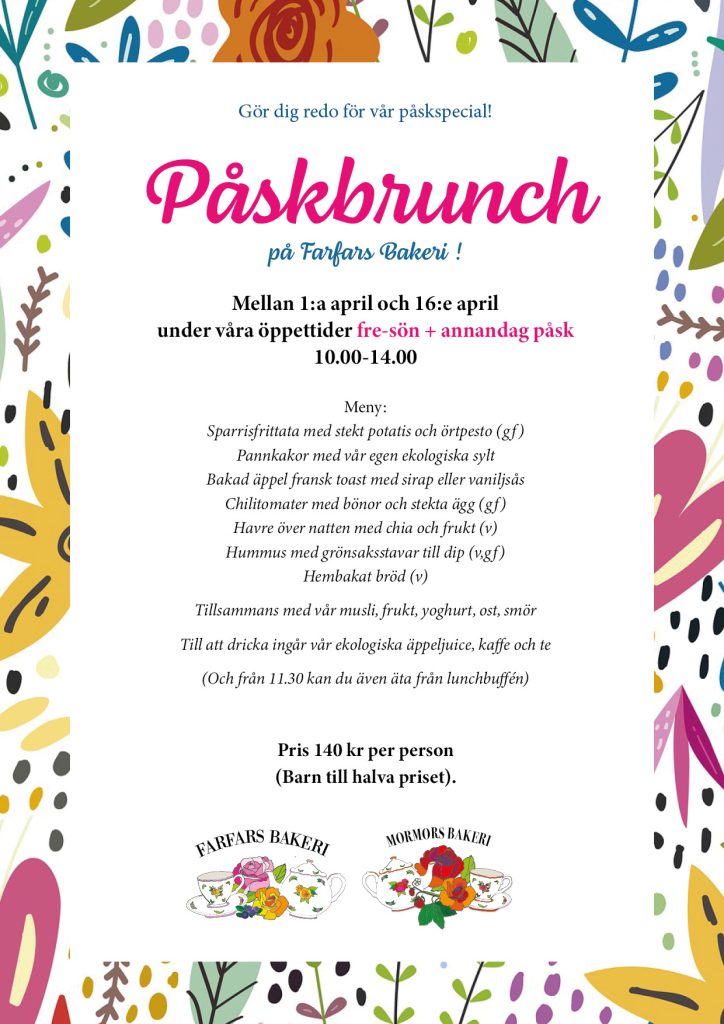 Menu:
Asparagus frittata with fried potatoes and herb pesto (gf)
Pancakes with our own organic jams
Apple french toast casserole with syrup or vanilla sauce
Chilli tomatoes with beans and fried eggs (gf)
Over night oats with chia and fruit (v)
Hummus with vegetable sticks for dipping (v,gf)
Homebaked bread (v)
Accompanied by our musli, fruit, yogurt, cheese, butter
To drink you can have our Organic apple juice, coffee and tea
(And from 11.30 you can also eat from the lunch buffet)
Price 140 kr per person (Kids are half price).